6.8.1 – 28/06/2019
Post-release Hot-fixes
Fixed dash export generating empty files
Fixed session best lap time not reported correctly
Added a protection over iRacing feedback data to avoid error loops when the data is missing (ShakeIt)
6.8.0 – 26/06/2019
F1 2019 support
It's time for F12019 ! This version adds official support for the new codies title :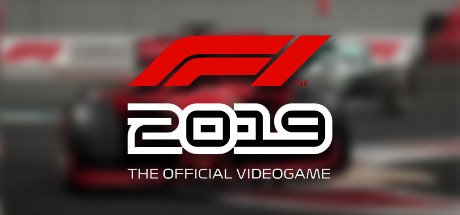 KartCraft support
The game is still in early access, but a few laps on a kart never hurts !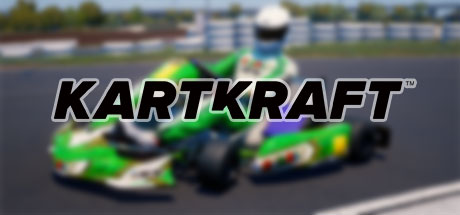 ShakeIt rewrite
Probably one of the most difficult rework ever made on SimHub, this rewrite took 8 months of hard labour to offer the best force feedback engine possible.
Covering lot of possible hardware : bass shakers, vibration motors, fans, wind with curvature, Forcefeel pad, Gametrix pad, Fanatec pedals, this new engine offers lot of flexibility when managing effects. 
You now have access to a profile manager, automatic effects calibration, and lot of new things intended to improve your experience
A more flexible effects profile management : Add or remove effects, duplicate, copy, visualize …
From the most basic setup to the craziest, you have the full freedom for your bass shakers, butt kickers or tactile feedback hardware :
Control each device separately, with full control over channels allocation :
Other changes
Russian translation added by our friend Nicolay Romanov
Some special characters were not appearing correctly in Iracing
Improved lot of details about formula engine
Added AC automatic setup
Lot of small fixes around
6.7.8
– Raceroom "march update" compatibility
– Updated all the nextion templates from Butonz pack to use the new editor format.

As a reminder the next major version of Simhub featuring the new shakeit version is under testing in Simhub discord (#shake-it-announcements channel) : https://discord.gg/nBBMuX7 featuring
– Shake It Effects auto-calibration
– Shake It Profile manager
– Curving wind for fans
– Easier forcefeel management
– Easier gametrix and jetpad management
– And a bunch of new cool features 
6.7.7
A short pit-stop for a maintenance update :
– Some fonts like segoe ui were showing in bold on web since last release
– Found a huge bottleneck on dash list slowing down (if not freezing) when opening a dash on web or desktop.
– Various additional optimizations.
6.7.6 – Forza Horizon 4
It looks like some editors finally heard that telemetry was a requirement nowadays, and so …A little update for the forza Horizon 4 compatibility !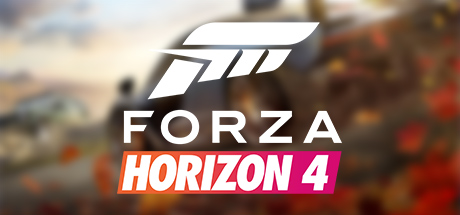 Whats New ?
– Forza Horizon 4 Support
– Gametrix support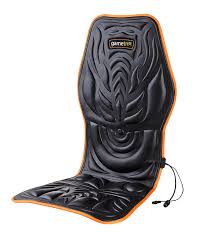 – New replay format with seek feature and attached screenshots :




– Added a button in the dash menu to get overlay and dash address for direct use in OBS browser :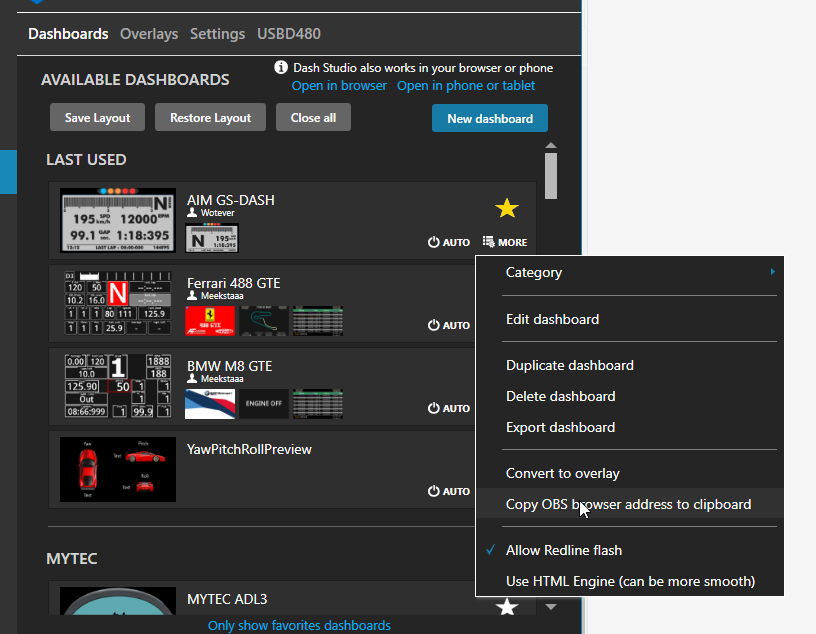 – Fixed case issue in codemasters XML automatic configuration
– Improved ShakeIt wheel slip effect on some RF2 mods not giving slip info (Endurance pack for instance)
– Improved web access font detection
– Dash studio won't save anymore windows standard fonts
– Added Forza game startup from launcher (thanks to windows store for making windows store app so hard to launch externally !)
– Changed car settings overrides having performance issues when having a long car list
– Lot of other small changes !