Topic starter
08/06/2018 10:56 pm
Post your rig here
my rig: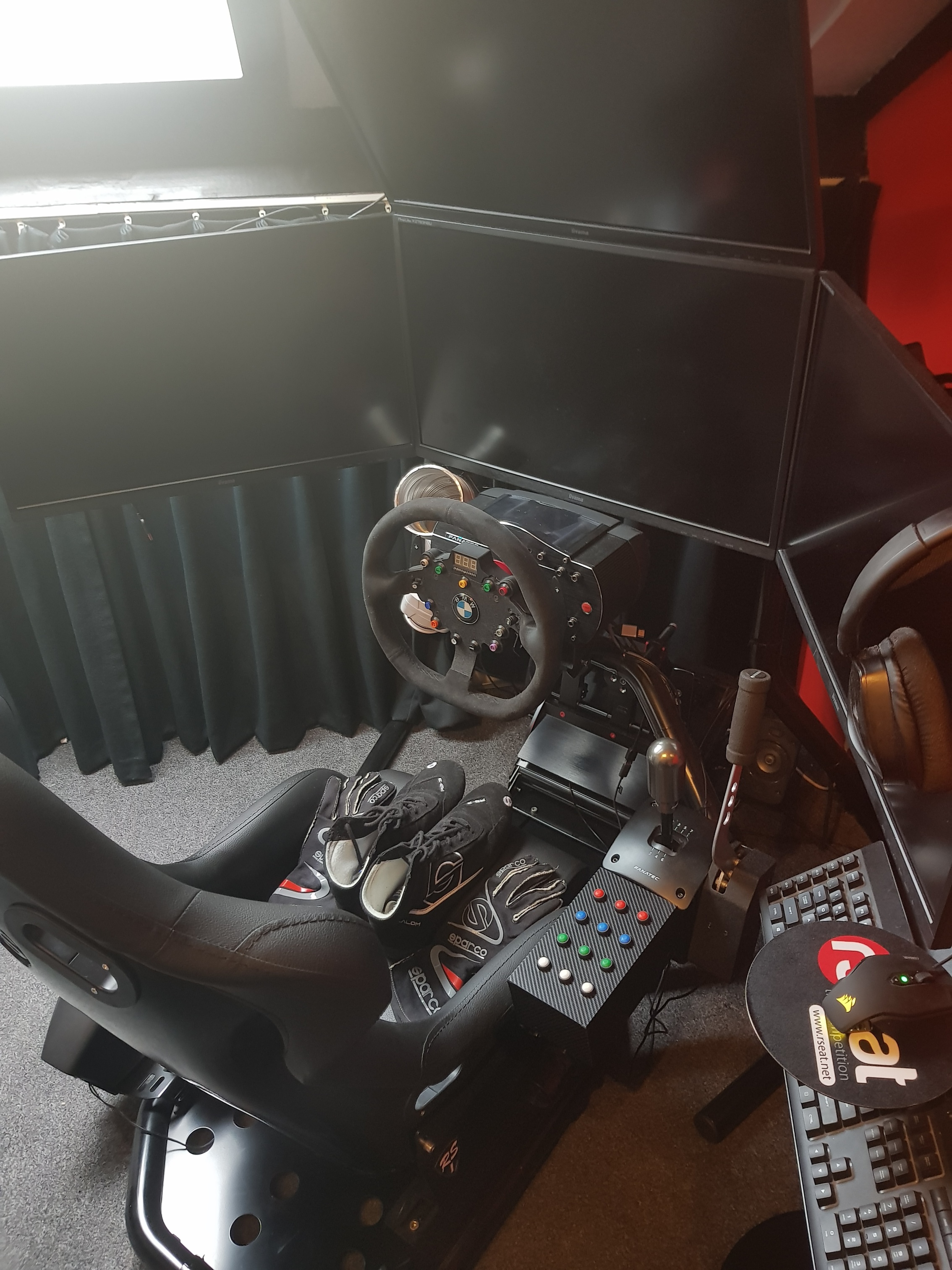 Seat:
Rseat Rs1
Rseat Monitor Stand
Rseat Keyboard / mouse stand
Rseat Speaker Upgrade
Hardware:
4x 27" Monitor
Logitech Z906
Corsair K55 Keyboard
Corsair M65 Mouse
Corsair Void Wireless
Racing Wheel:
Fanatec Base V2.5
BMW GT2 Steering wheel
Fanatec Clubsport V3
Fanatec Shifter v1.5
Fanatec Handbrake v1.5
Simhub gear:
Wind simulator (second i need to make i got the parts already)
Cosworth dashboard (not on photo - i am working on it) 
Other gear:
Buttonbox mounted on the shifter
Sparco:
Happy Racing!  😇 
BMW E36 Simulator
Seat:
Custom desk chair, mounted on a stainless steel plate, connected to two BMW seat rails.
Hardware:
Hannspree 32" TV
Oculus Rift CV1
Racing Wheel:
Logitech G27 Wheel
Aftermarket Rim
Aftermarket Gear knob
Simhub gear:
TM1638 Dash
BMW E36 Cluster (with WS2812 mod)
Other gear:
Button plate mounted on dashboard.
BMW E36 Dashboard
BMW E36 Handbrake
This post was modified 5 years ago by
Melly
If you use the arduino sketch, the pins might be configured differently. If you need to change them, at the bottom of the sketch is where the code lies for driving the cluster's dials.