IRacing Ultimate Dashboard with Radar v2.4 (SUPER FORMULA Overtake Widget + Acura/Porsche GTP Update)
Topic starter
19/09/2021 6:15 am
IRACING ULTIMATE DASHBOARD WITH LEFT AND RIGHT RADAR, RELATIVE, GEAR, FUEL AND MUCH MORE! (v2.4)
                                                     HOW TO INSTALL:
1. Install most recent SIMHUB version
2. PLUGIN: Download "RSC.iRacingExtraProperties.dll" plugin below, then put this .dll file into your SIMHUB install folder (usually here: C:\Program Files (x86)\SimHub) DONT HAVE SIMHUB OPEN WHEN PUTTING PLUGIN INTO FOLDER. Start SIMHUB and It will tell you a new plugin was found, make sure the tab is green and press ok (like picture below)
DOWNLOAD THE PLUGIN HERE: https://drive.google.com/drive/folders/1AiIWHviD4j-_D-zgRrjJU1AFhJ_xmass
3. SIMHUB dashboard: Download the SIMHUB file version of your choice below. Then double click the SIMHUB file in the download to install the dashboard
                    (If the plugin is not installed, the dashboard will not work correctly)
 Standard Edition Download:                https://www.mediafire.com/file/z47g4vyl6zinthu/IRACING.simhubdash/file                                                            
                                 Or Chose A National Flag Edition of your choice below
                                                         (Same Dash Just With a Flag)
                                 Dashboard National Flag Editions:
Australia Edition: https://www.mediafire.com/file/r52z0q97081d6ud/IRACING_Australia_Edition.simhubdash/file
Brazil Edition: https://www.mediafire.com/file/plhycei1rdz96fg/IRACING_Brazil_Edition.simhubdash/file
Dutch (Netherlands) Edition: https://www.mediafire.com/file/vui8619bpqz2m08/IRACING_Dutch_Edition.simhubdash/file
England Edition: https://www.mediafire.com/file/kaf7dvvs1df2w50/IRACING_England_Edition.simhubdash/file
Germany Edition: https://www.mediafire.com/file/jfvq59rme1quek9/IRACING_Germany_Edition.simhubdash/file
Italy Edition: https://www.mediafire.com/file/6s6utt9pqfh9l66/IRACING_Italy_Edition.simhubdash/file
Spain Edition: https://www.mediafire.com/file/jpmvn3csf479wa3/IRACING_Spain_Edition.simhubdash/file
Sweden Edition: https://www.mediafire.com/file/18z50czi50cigdb/IRACING_Sweden_Edition.simhubdash/file
Ukraine Edition: https://www.mediafire.com/file/u5rqvbmfhd52ld5/IRACING_Ukraine_Edition.simhubdash/file
USA Edition: https://www.mediafire.com/file/uot323fqos1r3ho/IRACING_USA_edition.simhubdash/file
IF YOU SEE THE SLOWCAR AHEAD CONSTANTLY THEN THE PLUGIN IS NOT CORRECTLY INSTALLED
I RECOMMEND Getting a Simhub License For 60 FPS (instead of 10 fps) and Auto Game Switching For The Best Dashboard Results!
______________________________________________________________________________________
NEW UPDATE v2.4 (SUPER FORMULA Overtake Widget + Acura/Porsche GTP Update)
Super Formula SF23 Toyota
https://imgur.com/v5H2tIe    
-New Widget For the Super Formula
     -Overtake Left in seconds (usually 200)
     -Overtake Ready
     -Overtake ON
     -Overtake retime countdown (100-0)
-Added Logos for Super Formula, Ferrari 296, Acura GTP, and Porsche GTP
-Fixed GTP battery percent and deploy mode not showing
I want to thank benofficial2 (benrally2) from Racedepartment for uploading the script that makes the overtake deploy system work. You can find his overlay here: https://www.racedepartment.com/downloads/bens-in-car-dash-overlay.63604/
IF YOUR DASH DOES NOT SAY v2.4 ON THE BOTTOM LEFT OF THE IDLE SCREEN THEN REDOWNLOAD THE DASH (if that doesn't fix it please let me know and I can try to fix any issues)
******************UPDATES EVERY IRACING SEASON*******************
DASH INCLUDES: (ALL UNITS ARE BASED ON YOUR SIMHUB SETTINGS TAB)
-Car Left and Right Visual Indicator (similar to KAPPS)
-Gear
-RPM
-Speed (kph or mph)
-Pedal inputs (gas, brake, clutch) from 0-100% shown
-Relative (with Irating/tire compound/lap + pit info)
-Current Lap Time
-Last Lap Time
-Personal Best Lap
-Racing Flags at the top of the dashboard (yellow, white, green, etc.)
-Pit Limiter Notification
-Fuel Map
-Fuel to Add (Autofuel amount or "add" amount of your choice in pit black box)
-Brake Bias
-ABS level
-TC level
-Car manufacturer logo 
-Slideshow Idle Screen
-Slow car ahead distance warning
-LMDH/GTP Support (All Cars)
      -Shows battery modes (no deploy, qualy, attack, balanced, build)
      -Percentage Bar (0-100)
-Porsche Mission R Electric Car Widgets
       -Widgets For Battery Percent, Regenerates during braking
       -Battery Mode Widget (Race or Qualy)
       -RPM Bar to replace LEDs
-W12/W13 F1 Support (Picture Example Below)
      -ERS Battery Level Percentage Always Shown (both text and visual bar)
      -Battery Setting Always Shown (Qualy, Attack, Balanced, Build)
      -Brake Bias Fine (positive and negative)
      -DRS Pop-Up When Available/Ready/Activated
      -Tire Compound
-Brazilian Stock Car Support (Both Cars)
      -Support for Push2Pass/Overtake (shows amount, visual below)
      -Visual support for overtakes left/cool down/wait period/and not allowed
-And a few more other help widgets to help you race
WATCH THE VIDEO BELOW TO SEE THE DASHBOARD IN ACTION
(SHOWS NORMAL CARS AND F1 EXAMPLE)
(Swedish Flag Edition)
DASHBOARD INGAME (the pink L/R is the live radar and only shows up when a car in next to you, the rectangles will follow opponent movement)
(Can add personal flag if asked, or national flag editions can be downloaded above)
For those who have LEDs on there wheel, there is now a replacement for the LEDs with an IRACING style delta bar
DELTA BAR IS IDENTICAL TO IRACINGS DELTA BAR, BAR GOES GREEN WHEN GAINING TIME, BAR GOES RED WHEN LOSING TIME, SHOWS CURRENT TIME LOSS/GAIN, ALL ARE RELATIVE TO SESSION BEST LAP (Page 2 is at bottom and Page 5 is at top)
        (DELTA TIMES ARE FROM DIFFERENT SCREENSHOTS THAT WHY THEY ARE DIFFERENT TIMES)
Background Color for car on different laps (Identical to IRACING relative colors)
BLUE BACKGROUND = 1 OR MORE LAPS BEHIND | RED BACKGROUND = 1 OR MORE LAPS AHEAD | BLACK/GREY = SAME LAP
(Example is IMSA Hagerty Replay, that is why some data is missing)
LMDH Support
      -Added 5 new battery modes (no deploy, qualy, attack, balanced, build) and percentage bar (0-100)
      -WORKS FOR ALL GTP/LMDH CARS
W12/W13 DRS Support (Shows Overlay Only When In F1 Car)
LEDS only show when DRS is will be available in next zone, when DRS is ready in zone but not active, and when DRS is active
Added tire compound for F1 Merc W12 + Dallara IR18 (Indy Car)
Added Brake Bias Fine for F1 Merc W12
(practice session, why some data is missing or off)
Porsche Mission R Support
New Battery Percent widget to replace fuel. This will regenerate during braking
Motor RPM (Max about 30,000 rpm) bar replaces the LEDs as this car doesn't shift
Brazilian Stock Cars Support
Shows PushToPass/Overtake Amount Left (6 Max In Race, 2 In Practice Sessions)
(takes place of the 6 Push to Pass when active)
PRIMED (When PushToPass/Overtake is Pressed, 5 Sec Until Active)     ACTIVE (When PushToPass/Overtake Is Active, 21 Sec Long)
WAIT (Shows On Race First Lap When PushToPass/Overtake Not Available)   WAIT85 (After PushToPass/Overtake Ends And Has 85 Sec Cooldown)
SLOW CAR WARNING
Page 3 of the DASHBOARD (just radar and gear with transparent background) 
                                   (If mobile/tablet/web background will be black)
Page 4 of the DASHBOARD (Page 1 with LEDs at top) Taylor Requested
Page 6 of the DASHBOARD (Track Map Replaces Gear)
NOTE: IF YOU HAVE AN ISSUE WITH YOUR DASH NOT STAYING AT THE SAME PAGE OVER SESSIONS, TRY THIS TEMPORARY FIX:
You can change what page is first by clicking 'more' then click on 'edit dashboard' in the dash studio on simhub. From there you can double click any dashboard page (at the bottom in overview) to bring up the screens page. Here you can drag your desired page to the top of the list to make it the first page.
DASH PAGE ORDER:
IDLE PAGE (only visible when not in session)
PAGE 1: LED Bottom
PAGE 2: Delta Bottom
PAGE 3: Just Radar and Gear
PAGE 4: LED Top
PAGE 5: Delta Top
PAGE 6: LED Bottom with Static Map
PAGE 7: Delta Bottom with Static Map
PAGE 8: LED Top with Static Map
PAGE 9: Delta Top with Static Map
PAGE 10:LED Top with Dynamic Map
PAGE 11: Delta Top with Dynamic Map
------------------------------------------------------------------------------------------------------------------------
I have also created a universal dashboard for all racing games that can be found here:
https://www.racedepartment.com/downloads/universal-racing-dashboard-for-simhub.41251/
This really took me a long time to make, so a donation would make my day (or donate to RomainRob, plugin creator)
Selectyoung: https://www.paypal.com/donate?business=UD7HENKYYZTKQ&no_recurring=1&item_name=SIMHUB+DASHBOARD&currency_code=USD
RomainRob: https://www.paypal.com/paypalme/Romainrob8045
  THANKS FOR DOWNLOADING, ENJOY THESE DOGS WINNING A DRAG RACE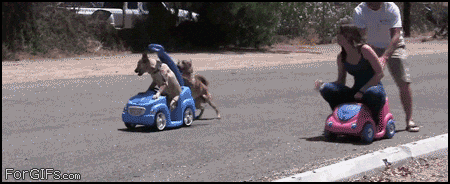 SEE YOU ON TRACK
This topic was modified 6 months ago 5 times by
Selectyoung
This topic was modified 4 months ago 8 times by
Selectyoung
This topic was modified 3 weeks ago 6 times by
Selectyoung
Topic starter
12/12/2021 4:27 am
New Update for the New Iracing Mercedes F1 W12. Also other fixes and logo updates
Topic starter
19/12/2021 3:32 am
-Added Brake Bias Fine for F1 Mercedes W12
-Also added a video demonstration of the dashboard for people wondering what it looked like (Swedish flag is only for me)
Topic starter
07/01/2022 8:30 pm
Small update with DRS fix and other small bug fixes
@selectyoung this looks great. I am making my own simple dash for myself and wondering how you got the iRacing incident count. Does that require extra libraries?
This post was modified 2 years ago by
pront
Topic starter
07/01/2022 9:15 pm
@pront If you check the box for "show game specific properties" (raw data) when selecting a property you will see [GameRawData.SessionData.DriverInfo.DriverIncidentCount] now in the list of properties, this will give you driver incident points.
@selectyoung My dashboard display shows the Swedish flag.  How can I change that to a different flag?
Topic starter
08/01/2022 5:02 pm
@johnnyj71 sorry for that, if you would like the default blue, just delete the dashboard and redownload. or if you would like me to add a flag of your choice I can do that as well, just let me know which one.
Topic starter
09/01/2022 5:33 pm
Thanks for sharing this info.
Topic starter
22/01/2022 3:07 am
Topic starter
10/02/2022 5:34 am
NEW UPDATE
(v1.3):
(UPDATE HAS BEEN APPLIED TO ALL DASHBOARD EDITIONS)
-Added a Page 3 to the dashboard, it is identical to page 1 but has the LEDs at the top of the dashboard page (Taylor Requested)
-LEDs now all flash red when redline is achieved (requested)
-"Slow Car Ahead" widgets' yellow background occupancy has been decreased so that info behind it can still be seen
-Page 2 now has transparent background for those that use it on screen (still black background if used on mobile/tablet/web device)
-Fixed some font problems
-Other bug fixes
ENJOY!!!